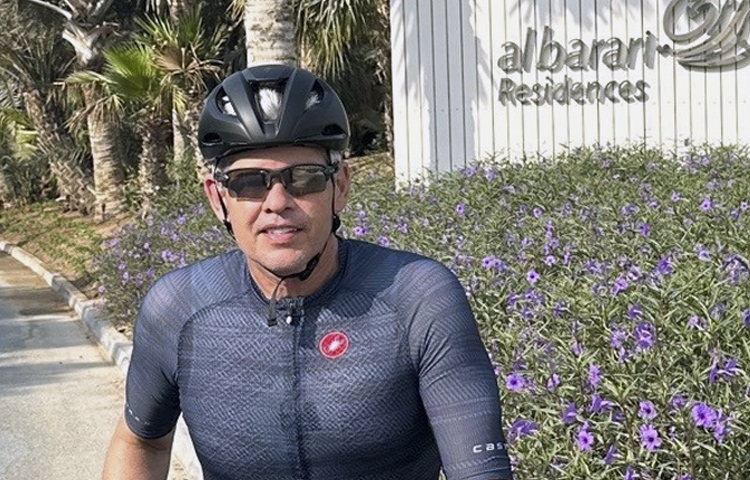 Rob Burns
Chief Executive Officer, The First Group
Rob is the champion of The First Group's Corporate Social Responsibility program, Enriching Young lives, which has enriched the lives of underprivileged children around the world, supporting health and educational initiatives that leave a legacy. The First Group has had the privilege of providing support to The Rashid Center for People of determination and that relationship was the motivation behind The TFG 7 Emirates Cycle Challenge. Rob has a long history of participating in events in aid of charitable organizations including expeditions to the North and South Poles.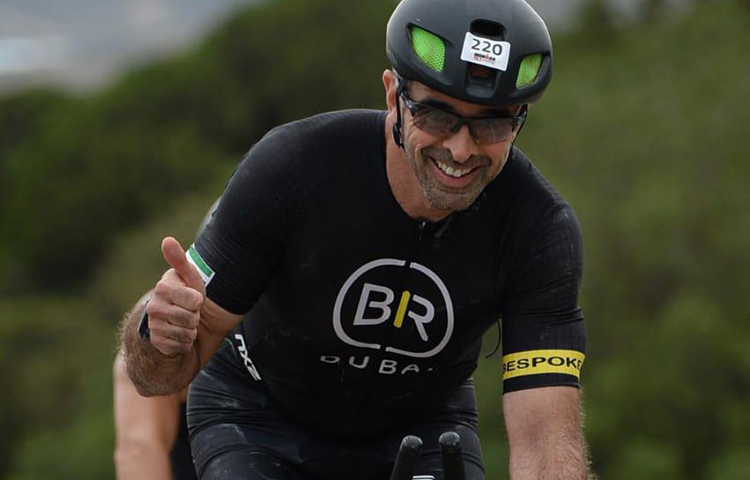 Abdul Wahab Al-Halabi
Entrepreneur, Board Member, Houlihan Lokey
Abdul Wahab is a keen athlete having competed in numerous Ironman 70.3 races. He is passionate about sports and is keen on competing for good causes. When Abdul wahab heard about the challenge for the Rashid Centre he was keen to ride for a notable cause and to support the UAE's initiative to support and equip people of determination to participate in society.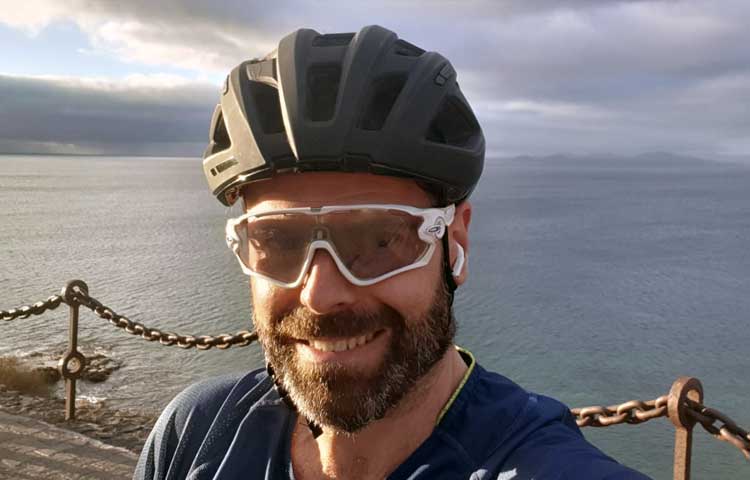 Alberto Canteli
Original from Asturias in the North of Spain and currently based in Dubai, Alberto Canteli is the chief executive for Havas Group in the Nordics, Central and Eastern Europe, Russia and the Common Wealth of Independent States, Turkey, the Middle East, as well as South East of Asia, Korea & Japan. Alberto joined the group in 2000 and has been a key pillar on the International Expansion of Havas Media Group. Alberto's passions are cooking, wine and sports in general - mainly cycling and football, with his beloved Real Madrid at the core of his heart.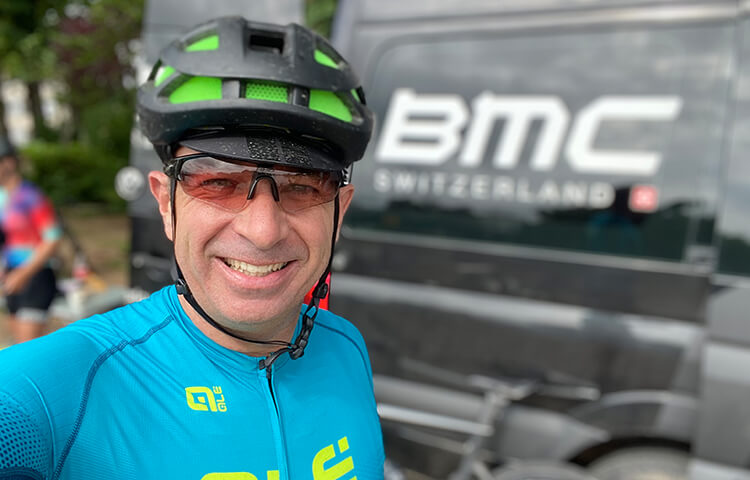 Nicolas Girot
Sport in Life & GRIT+TONIC.com – CEO & FOUNDER
Nicolas loves his sport, so much so that 25 years ago he thought he'd make a career out of it. Equestrian enthusiast (he was once an amateur jockey), Nicolas swapped riding horses for riding bikes in 2018 when Sport In Life became the official distributor for BMC across the Middle East. His toughest challenge to date- cycling from Switzerland to Paris for the finale of the Tour de France with BMC, 551km and 5,280m of climbing in 4 stages! Nicolas not only enjoys riding his bikes with his friends, he's slowly transitioning into triathlon and will soon be doing his first Ironman 70.3 in Muscat.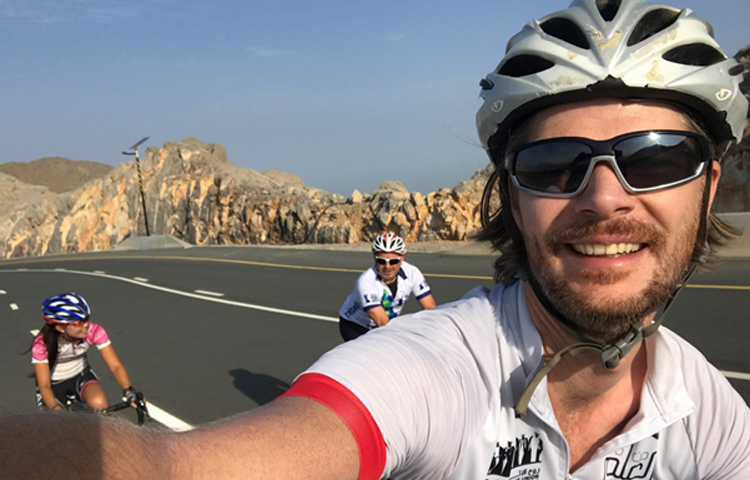 Collin Keeney
Partner, Deloitte
Collin is a self-proclaimed avidly mediocre cyclist, and husband to Yoko (also participating in the 7 Emirates Cycle Challenge). Collin grew up on a mountain bike in New England, but only took to skinny tires back in 2009. What he lacks in endurance and speed, he makes up in height. Father of two burgeoning athletes and a 1988 De Rosa Nuovo Classico Diamante, he spends most of his non-cycling and working time driving from point A to B, occasionally visiting C.
Collin has done some longer rides, like the Coast -to-Coast and Flag-to-Flag and that brutal old Abu Dhabi International Triathlon back when the "short course" featured a 100k cycle leg. But he's never attempted anything quite as ambitious as this!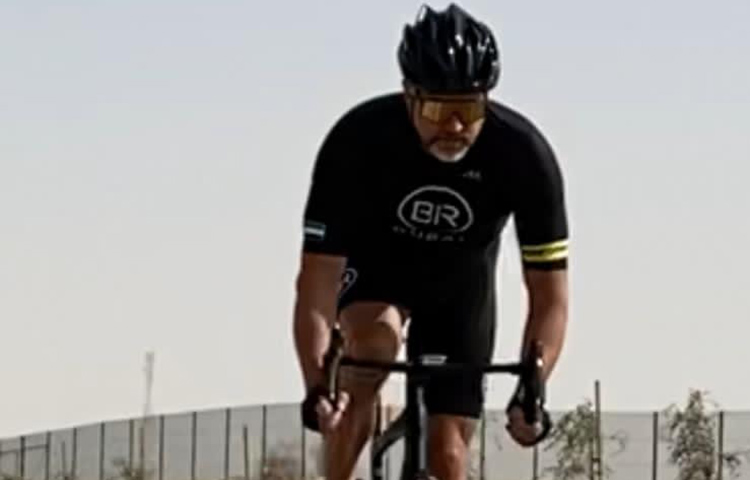 Gijas Molenaar
Managing Director, Henderson Park
Gijs is an athlete who participated in the Dutch rowing selection and was president of Proteus - Eretes, a well known rowing club in the Netherlands responsible for several Olympic medal winning athletes.
Gijs was keen to join in to this challenge when he heard about its cause and purpose. He will be travelling in from London specifically for this reason.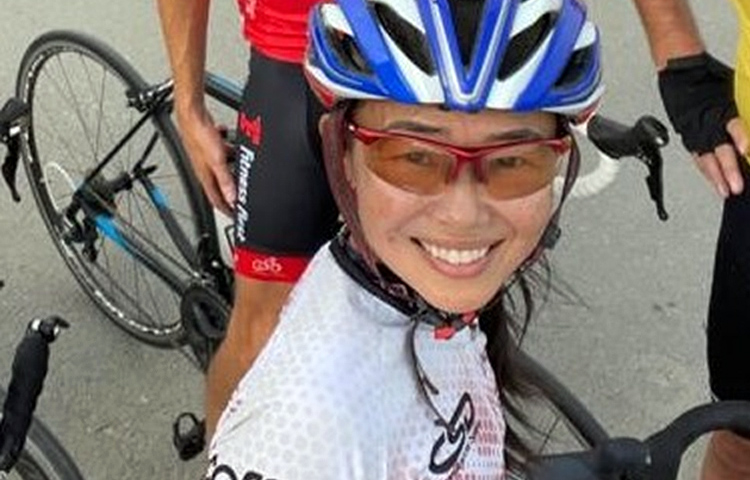 Yoko Shimada
Global Public Health Specialist and Entrepreneur
A lifelong lover of sports, Yoko started exercising seriously as an adult after a health scare in late 20s from overworking. Her first triathlon in 2009 inspired her so much that she continue to train to this day. Yoko has competed in half-Ironman in Dubai and completed the Coast to Coast race last year, however this event will be her most challenging distance yet.
In her spare time, Yoko is a mom of two swimmers whose speed already surpassed hers and she a "decorated" alpine skier placing first in her age category in various UAE skiing events.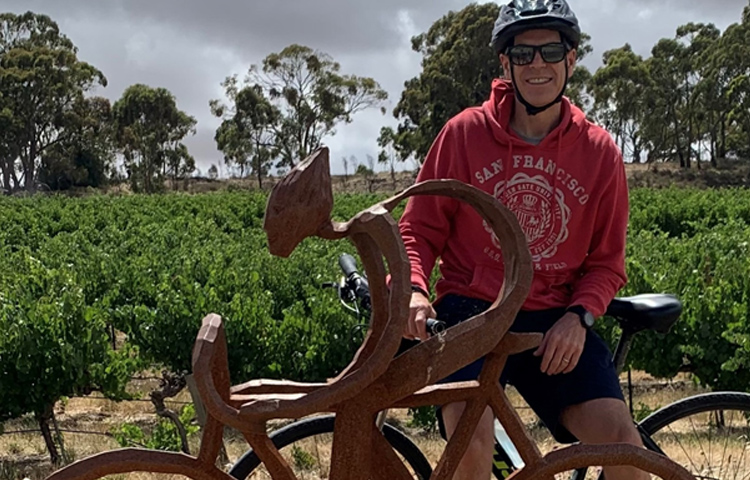 Wayne Thomas
Partner, Deloitte
Wayne is a keen amateur sportsman, having grown up playing Australian Rules Football in Australia, has run marathons in Honalulu, London and Tromso and has been cycling in Dubai since 2014.
Whilst living in London Wayne took part in the Wooden Spoon 4 Peaks challenge on three occasions, raising money to help fund projects throughout the UK that support children and young people with disabilities or living in disadvantage. When not out exercising Wayne keeps busy trying to keep up with his two active daughters and his yoga-loving wife, rarely succeeding.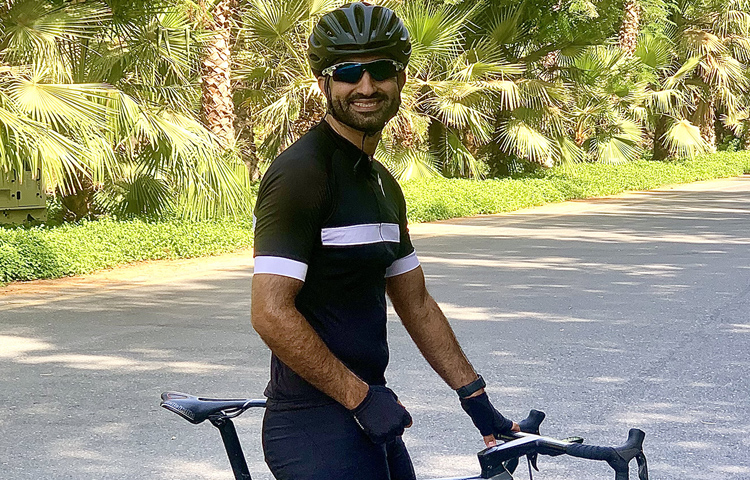 Kamal Zahran
Senior Vice President – Sales & Owner Relations, The First Group
Kamal arrived in Dubai from the United States 12 years ago having participated in team sports in high school and college. He dipped his toe in the Triathalon world in 2012 and decided cycling was more his thing. He rides with the TFG Cycle team on weekly rides but this will by far be his biggest challenge to date.
He is motivated to take on the TFG 7 Emirates Cycle Challenge for such a great cause having learned about the great work that the Rashid Center does for Children of Determination. He is motivated to take on the TFG 7 Emirates Cycle Challenge for such a great cause having learned about the great work that the Rashid Center does for Children of Determination.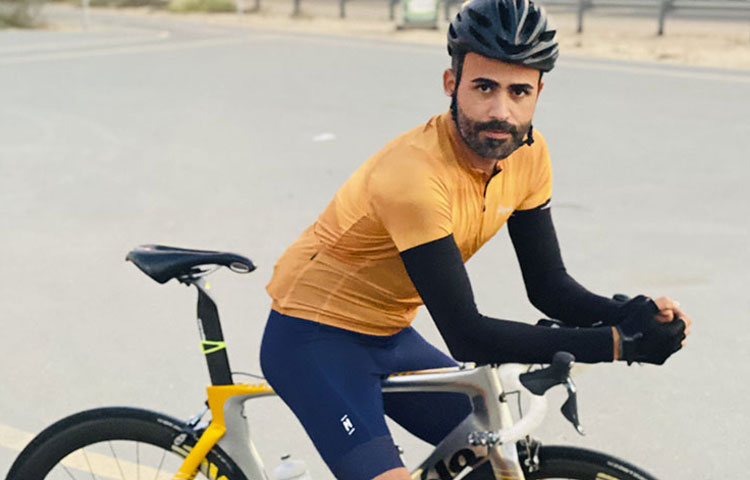 Robert Resto
Passionate athlete, award winning cinematographer and film editor; Robert Resto, a native Lebanese with Assyrian origins, succeeded to build a name through his ongoing 16 years in the film industry. His infinite commitment to the humanitarian field has empowered him to join and contribute to Dubai Cares' legacy. Resto's community involvement expands to sports and fitness, as he is also the co-founder of Dubai Cycling Page, inspiring many to invest in health, wellbeing and sustainability.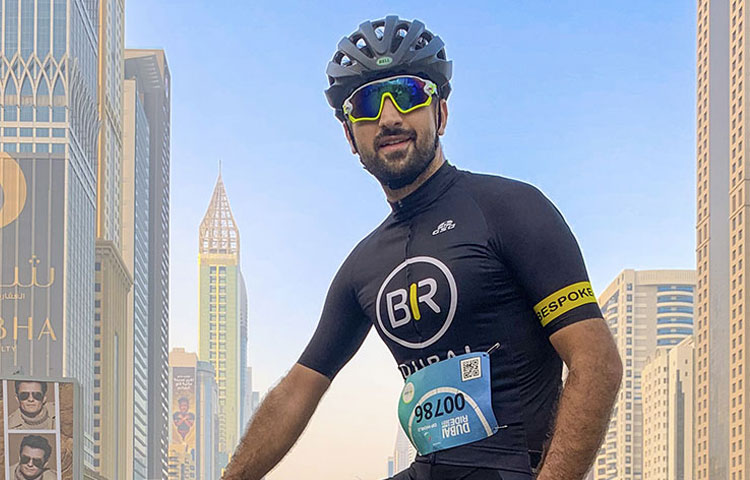 Nawar Haitham
Nawar Haitham is passionate Iraqi athlete, freelance photographer and content creator based in Dubai.
He works in Business Development, Nawar is obsessed to sports particularly in cycling and have participated in a different running & cycling challenges in UAE.
One of his dreams to inspire and motivate many for achieving their goals.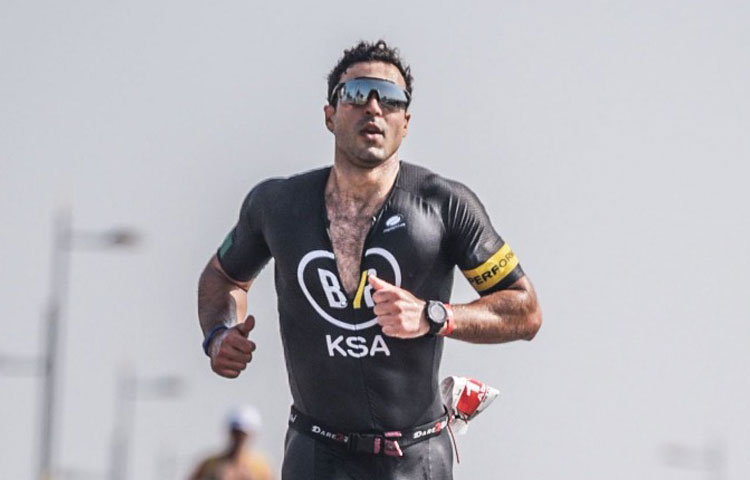 Abdallah Alireza
Abdallah is BR's managing partner and long-time triathlete.
He is currently ranked among the top 3 GCC athletes for both long and short distance triathlon. Abdallah currently represents the Saudi national team focusing on short distance event with the hopes of securing a slot to represent his country at the Asian Games. Understanding the impact sport has played in his life, Abdallah's main objective is to develop the sport culture in Saudi Arabia working closely with the triathlon federation to develop junior sport programs and more.