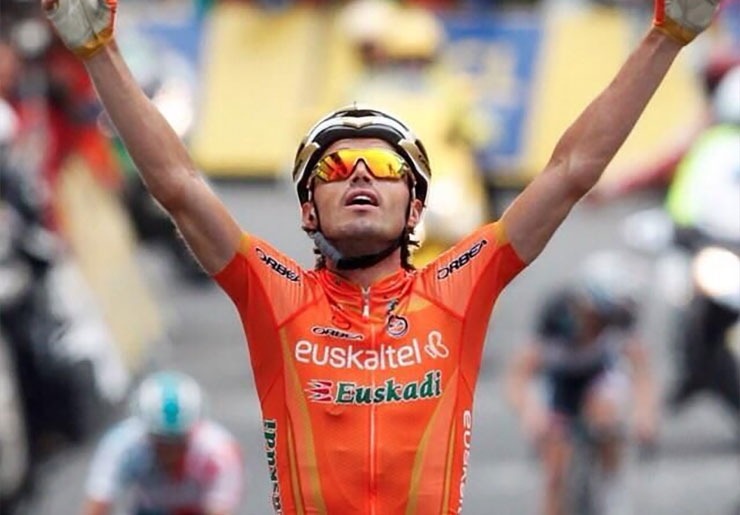 Samuel "Samu" Sánchez
Samuel "Samu" Sánchez is a Spanish former professional road bicycle racer, who rode professionally in the sport between 2000 and 2017 for the Euskaltel–Euskadi and BMC Racing Team squads. He was the gold medal winner in the road race at the 2008 Beijing Olympics. In the following years Samuel Sánchez staked a claim as one of the world's elite riders in mountain classic races. As one of the most valuable riders in the peloton Samu excelled on the descend leading his team to victories. He finished in the top 6 of the Tour de France three times and in the top 10 of the Vuelta a España six times. He also won the polka dot jersey as the best climber of the 2011 Tour de France after winning the Luz Ardiden stage. Other notable achievements include winning the Vuelta a Burgos in 2010, the 2012 Tour of the Basque Country and five stages in La Vuelta a España.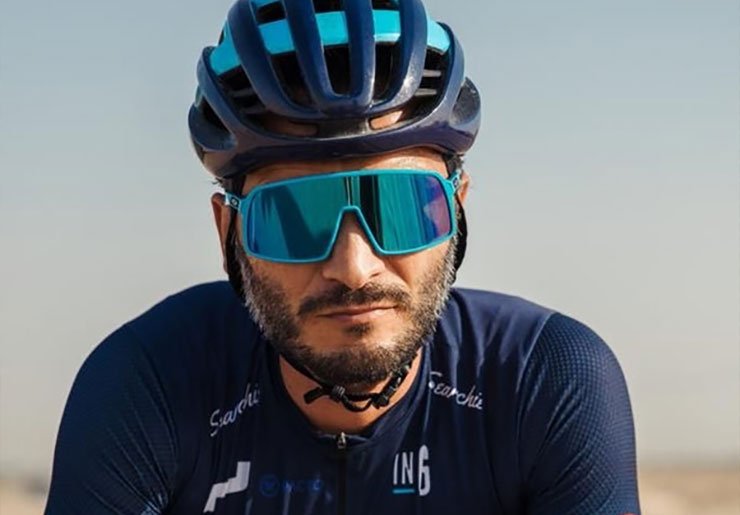 Vitor Carvalho
Vitor Carvalho is originally from Portugal where he began his career as a pro cyclist at the age of 17 as an elite mountain bike racer. In 1999 Vitor transitioned competencies to road cycling where he rode as an amateur until turning professional in 2006. During his time as a professional, Vitor rode for a number of the well-known professional teams in Portugal and Spain. He gained a reputation as an elite climber and valuable member of his teams throughout a long and successful career. Vitor retired from professional cycling in 2013 and relocated to Dubai in order to continue his passion of cycling. He founded and now operates the InGruppeto Training & Assessment Centre for athletes to help them achieve their personal training goals. Vitor also served on the UAE National Olympic Cycling Committee and served as the Head Coach of the Olympic Project for two years.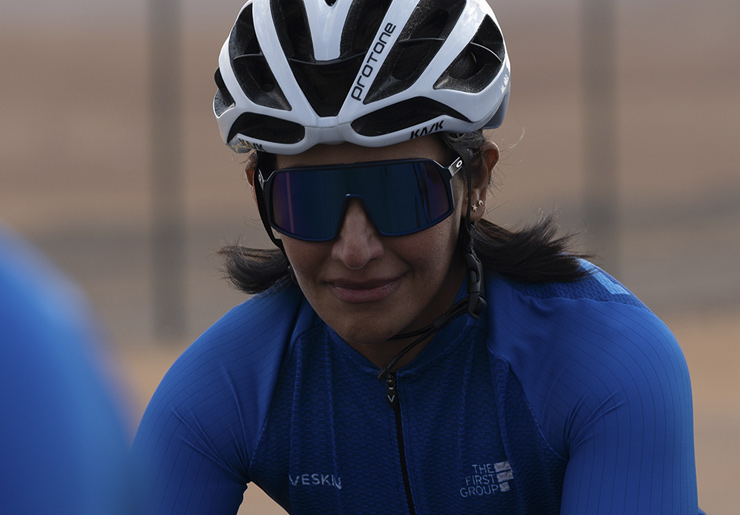 Sheikha Madiya Bint Hasher Al Maktoum
Shaikha Madiya bint Hasher Al Maktoum has many achievements to her credit. She proudly wears the mantle of the rich sports legacy of the ruling Maktoum family, is an accomplished horse rider and a fitness enthusiast as well.
A keen cycling enthusiast, she holds a long list of accolades in the sport to her name including the Emirati Amateur Women's title at the Nad Al Sheba Cycling Championship in 2022. Participating in the 7 Emirates Challenge for the second year in a row, Her Highness aims to spread awareness on the importance of a healthy and fit lifestyle for women in particular.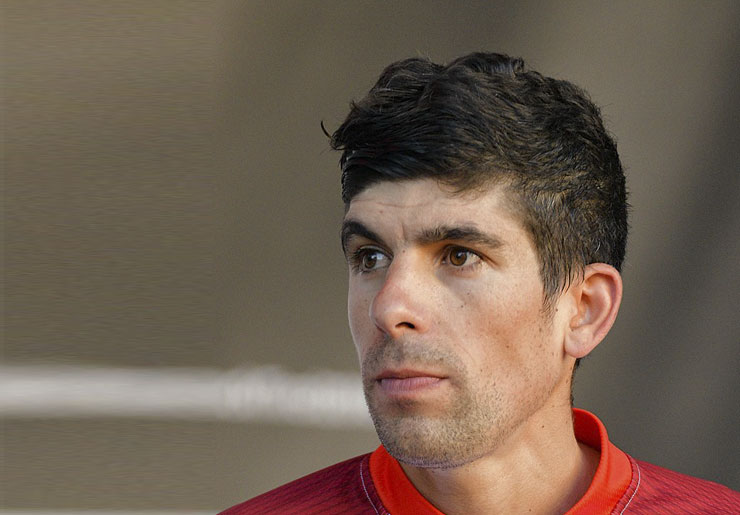 Nelson Oliveira
Nelson Oliveira is a Portuguese professional road racing cyclist who currently rides for UCI WorldTeam Movistar Team. In September 2009, Nelson won the silver medal in the under-23 time trial at the UCI Road World Championships. In September 2010, he went again to the UCI Road World Championships, and was 4th in the under-23 time trial, missing a podium by just 4 seconds. In 2011 he won the Portuguese National Time Trial Championships and finished 17th in the UCI World Time Trial Championships. At the 2012 Summer Olympics, he competed in the men's road race and the men's individual time trial. In 2014, he won the Portuguese National Time Trial Championships again. He also won the Portuguese National Road Race Championships several days later. At the 2016 Summer Olympics, he competed in the road race and the men's individual time trial..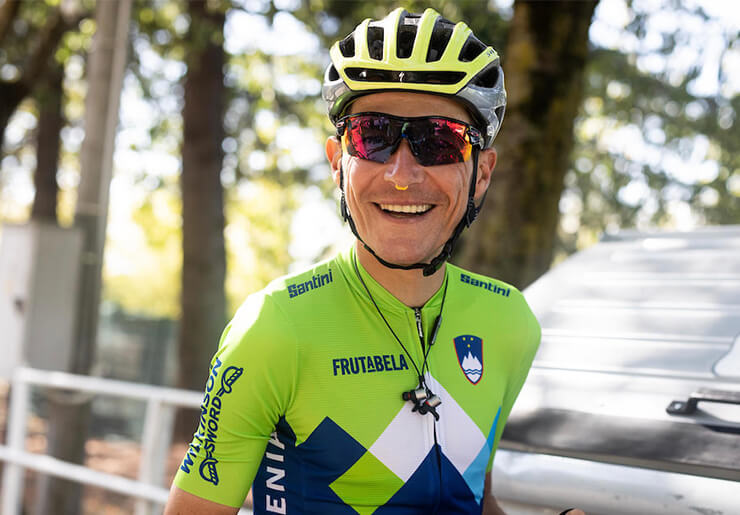 Janez "Jani" Brajkovič
Janez "Jani" Brajkovič is a racing cyclist from Metlika, Slovenia, who most recently rode for UCI Continental team Adria Mobil. Before he turned professional in 2005, Jani won the under-23 world time trial title in 2004 by beating pre-race favourite Thomas Dekker by 18 seconds, with a time of 46:56.39, an average speed of 46.975 kilometers per hour. During his cycling career, Jani rode for Discovery Channel, Astana, Team RadioShack, UnitedHealthcare, Bahrian-Merida and Adria Mobil. His major wins include the Tour de Georgia in 2007, his first win as a professional. In 2010, he won the Critérium du Dauphiné after being able to follow Tour de France champion Alberto Contador in the mountains and besting him in the longer time trial of the race. Jani won the Tour of Slovenia in 2012 and later that year rode the Tour de France where he ended up finishing 9th overall. In 2013, his team won the stage 1 team time trial in the Vuelta a España in 2013, where Jani wore the red jersey for one day. Today, Jani is a cycling coach and certified AEQ method and breathing teacher. He is also a passionate advocate for mental health and eating disorders within the professional cycling community.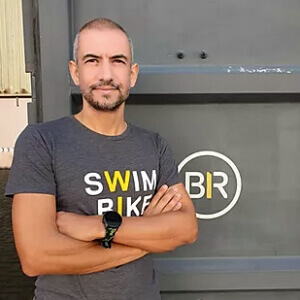 Tommaso Cartacci
Tommaso is a retired F-16 Fighter Pilot with a storied career flying for the Italian Airforce for over 25 years. While his day job is a military flight instructor for governments in the GCC he is now a vegan powered triathlete and certified Ironman coach. Tommaso is highly popular strength and endurance instructor at BR Performance Studios where his athletes benefit from his vast experience and innate discipline that enabled his successful military career. He approaches his training in a custom manner as he caters to the different needs, goals and challenges of each athlete and takes them to new heights!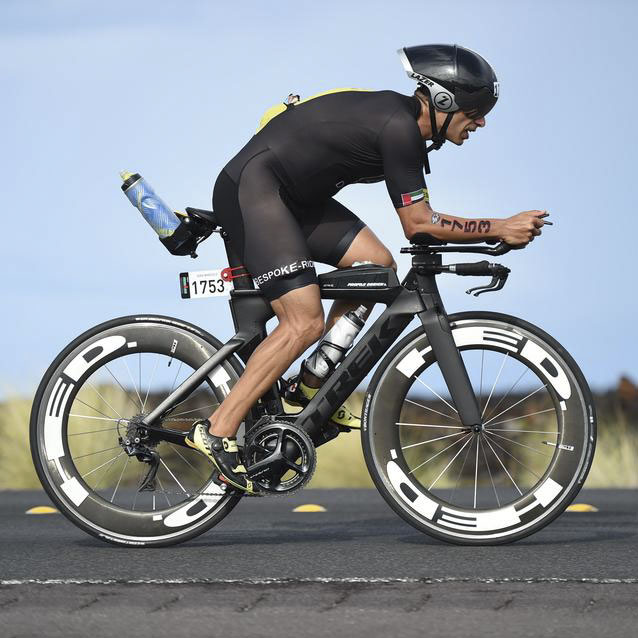 Joao Arteche
Coach Joao is BR's Head Coach. He is a 7-time full ironman finisher, competed in the 2010 Kona IM World Championship. His coaching philosophy is based on guiding people to find a stronger version of themselves through exercise. Joao's main goal is to continue as head coach of the UAE triathlon Association's national team to further develop the sport in the region.
Qualifications: post-graduate degree in physiology of exercise and the only ITU level 2 triathlon coach in the region.