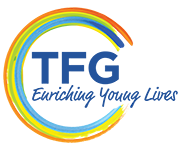 THE FIRST GROUP
Enriching Young Lives
As one of Dubai's leading integrated property developers, The First Group has forged a reputation for delivering the highest quality services and support to its growing international client base.
However, true to its corporate mantra, 'Foundation for Growth', the firm has also developed a robust and evocative CSR strategy that focuses on helping to secure a brighter future for disadvantaged communities around the world.
The First Group's CSR programme, Enriching Young Lives, aims to improve the lives of underprivileged young people around the world by providing ongoing and meaningful financial support to charities worldwide.
"All of our chosen charities have one thing in common – they all aim to enrich the lives of young people through sustainable health and education initiatives," explains Rob Burns, CEO of The First Group.
"By improving the wellbeing and prospects of today's children in need, we can offer them a better tomorrow and we are fully committed to these humanitarian causes that help secure their future."
By partnering with respected charities in Asia, Africa and the Middle East, including The Rashid Center for People of Determination, The First Group ensures its financial donations and other support reach children most in need.